Drone: Learn to Fly & Film
Drone: Learn to Fly & Film
0( 0 REVIEWS )
36 STUDENTS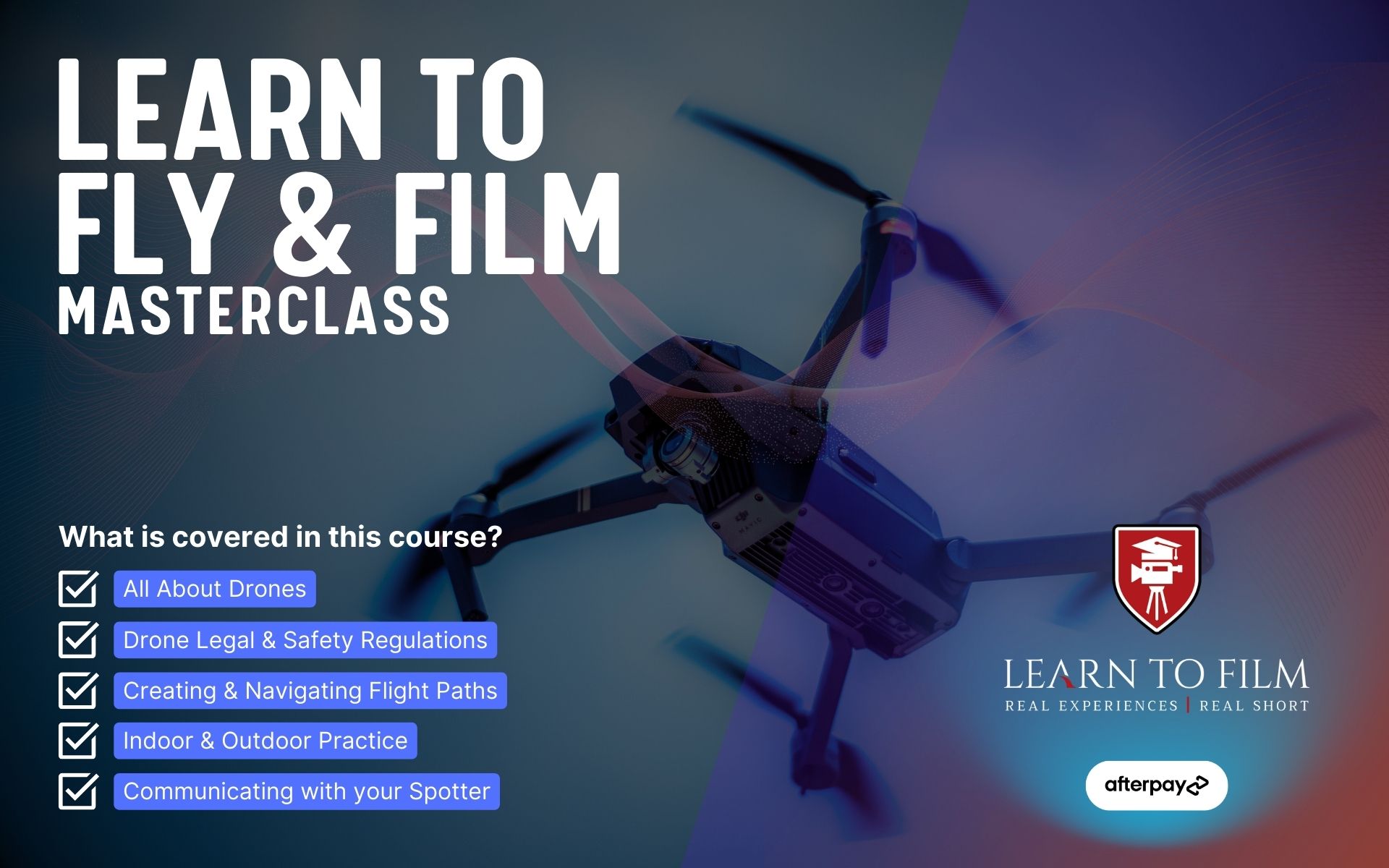 Are you a camera operator or videographer who is yearning for a unique angle from which to capture your subject matter
Or are you an experienced videographer or camera operator who wants to take their career to a higher altitude?
If this sounds like you, then you should add drone operating to your tool belt?
Take your first step towards a career in aerial cinematography with our Content Creation Masterclass Series: Learn to Fly & Film.
Learn to Film's practical intensive will take you on an aerial adventure that will teach you the fundamental skills key to operating UAV's.
While getting to grips with the drone controller, you'll also learn:
👊 How to select the right drone for your project
👊 Drone weight classes
👊 Aerial cinematography techniques
👊 Flight safety
👊 Where you can and can't fly your drone
👊 We also help you demystify CASA Regulations
On this course, you will gain the knowledge and skills training required to capture breathtaking aerial shots that will set your content apart from the rest.
But we know that stepping into the world of drones can be intimidating.
That's why our masterclass is designed to cater to beginners and entry-level drone pilots who are looking to take the first step into this exciting field.
Our passionate instructors will ensure you graduate confidently equipped to take your work to new heights.
Enrol in our 1-day Masterclass today and start filming the aerial content you've always dreamed of!

What you'll learn in the Drone: Learn to Fly and Film course
Everything you need to know to start flying a drone
All the legal requirements before piloting a drone
Learn government safety regulations for drones
Creating flight paths and navigating them
Drone types and their applications
How to communicate with your spotter
Course Bonuses
12 Months access to our support forums
20% off on all hires from our camera rental partners
We'll review and comment/support your next 5 videos you create after your course
Camera Kit List – Everything you'll need to get started
Are you looking to improve or even learn how to fly a drone for video? Perhaps you're a freelance filmmaker who wants to capture your very own aerial footage? Maybe you'd like to train one of your staff in the ways of the drone? If that's you then the Drone: Learn to Fly and Film course is the one for you.
Add seriously production quality to your videos by learning everything you need to know about drones, including how to fly them, tips on capturing great aerial footage, safe practices and even a little on the legalities and processes of drone flight.
After this course you will be able to confidently negotiate clearance, plan your path, then fly and shoot like a pro.
Remember: you can take up any one of our courses in every state across Australia. If a course near you isn't available, please fill in the "Interested in this course" form on this page and we will get in contact with you to ensure we can provide something suitable.
Find a course near you:
Film Courses Sydney | Film Courses Brisbane | Film Courses Melbourne | Film Courses Perth | Film Courses Adelaide |
Course Batches
Drone: Learn to Fly & Film, Parramatta - SYDNEY
TAKE THIS COURSE

8 SEATS LEFT
Course Curriculum
All About Drones
Drone Types

00:00:00

Film Drone Parts

00:00:00

Drone Flying: Focus Advice

00:00:00

Products and Price Points

00:00:00

Drone Legal
Acquiring Flying Rights

00:00:00

Identifying a Safe Flight Path

00:00:00

Government App

00:00:00

Indoor Practice
Takeoff and Landing

00:00:00

Basic Movement

00:00:00

Free Practice

00:00:00

Drone Flying Basics

00:00

Controlling the Camera

00:00:00

Shooting Skills

00:00:00
Course Reviews
5 stars

0

4 stars

0

3 stars

0

2 stars

0

1 stars

0
No Reviews found for this course.