Smartphone Filming Masterclass
Smartphone Filming Masterclass
0( 0 REVIEWS )
384 STUDENTS
Duration
unlimited access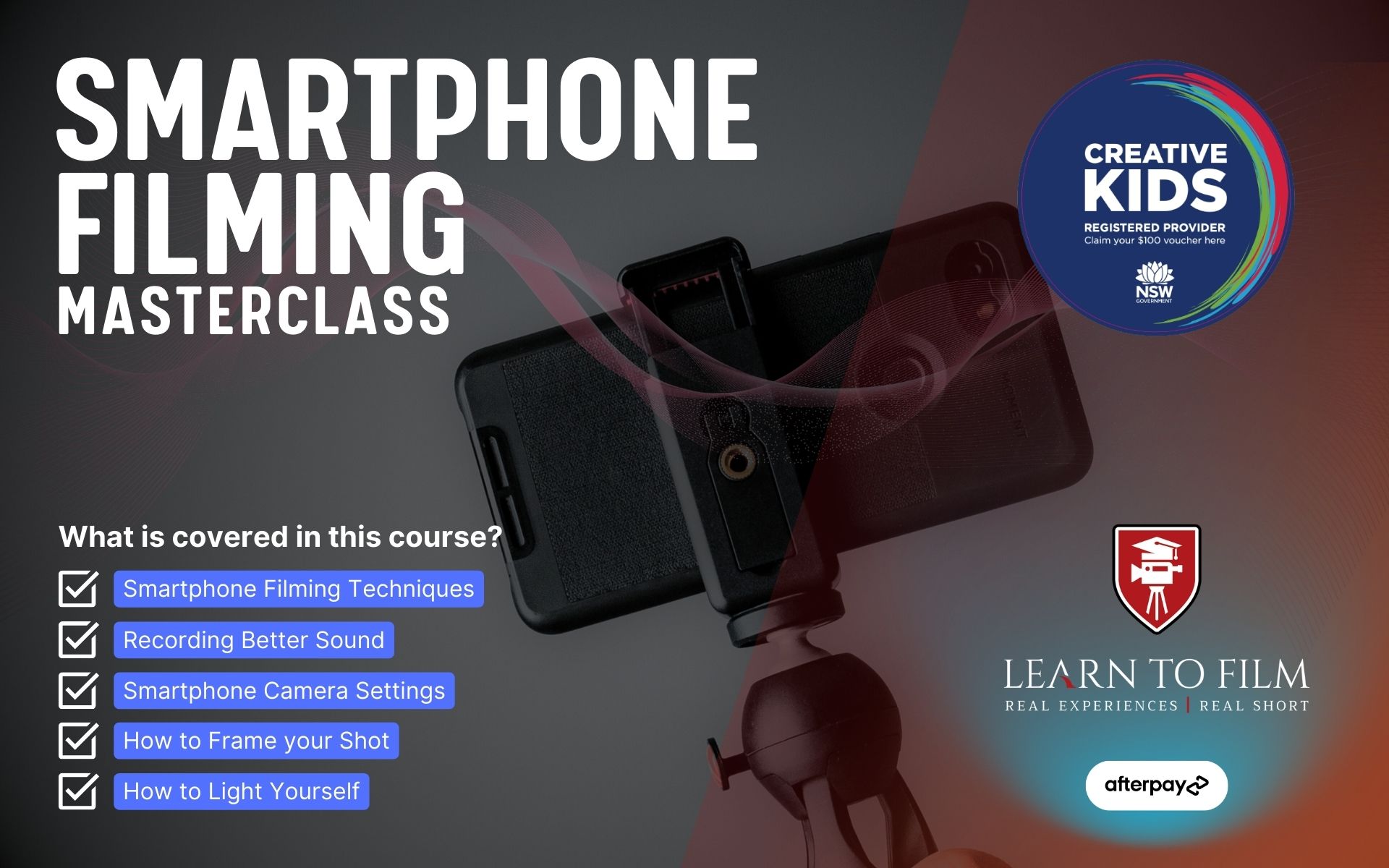 If you own a phone, and you want to create better video then this COURSE IS FOR YOU!
This course is for anyone who is interested in learning more about filming better video content with a mobile phone or tablet device.
What you'll learn
Discover what equipment you'll need to create professional video with your mobile phone
Learn how to hold your phone when you don't have stabilising equipment
Optimise the quality of your video by utilising your phone's recording settings
Learn how to improve the quality of your audio
Gain an understanding of and appreciation for the importance of lighting
Whilst we focus on use cases with predominantly an Apple iPhone, these skills are transferrable to any device.
Whether you are a primary school student or a small business owner that needs to create better looking content for your brand, or just someone who loves the idea of creating video content, this course is definitely for you.
Taught by 14 year industry expert and film director Helal Shmeissem.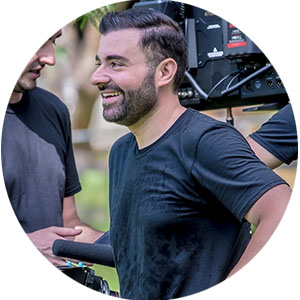 Whilst this is NOT a filmmaking course, it teaches the absolute fundamentals to instantly create a more professional look to your videos from here on.
If you're an experienced filmmaker or have had previous training or experience, this may not be for you. As we do not cover any type of cinematography or elite training, this program is merely designed to teach the absolute crucial requirements for anyone currently producing poor content from their phones due to lack of training or knowledge.
– Key executives can produce better videos for staff messages
– Children can produce better videos for assignments, some at home or holiday fun.
– Small business owners can finally see why their content doesn't stand up to the professional look
– Vloggers can start to Vlog properly
– Real Estate agents can start to self film their properties
INCLUDES OVER x 20 SHORT ENGAGING LESSONS
QUICK – EASY – FUN – INSIGHTFUL





The only thing you need to bring to this course is your mobile phone.
You don't need any experience in filmmaking or video production, as this course is for complete beginners who want to produce great looking video by using their mobile phone or tablet device.
This course will introduce you to some of the ways in which you can transform average looking mobile phone footage into video that looks like it was professionally shot.
You can achieve this by understanding a few basic shot composition principles, utilising widely available – and affordable – accessories, and learning how to record great sounding audio.
Have you ever wondered if it was possible to transform video content shot on your mobile phone from good to amazing? Well, it is. Welcome to the Filming With Mobile Phones short course, an introductory online course that will demonstrate exactly how you can take your mobile phone footage from 'meh' to 'wow'.
In this course you will learn how to optimise the quality of your mobile phone video content through learning how to hold your phone correctly, what image stabilisation equipment we recommend, lighting, external audio capture, optimising your phone's in-built settings, as well as a summary of some of the best teleprompting applications for all those presenters and Vloggers out there.
REDEEM NSW CREATIVE KIDS VOUCHER ON CHECKOUT
OR APPLY HERE TO GET ONE
Remember: you can take up any one of our courses in every state across Australia. If a course near you isn't available, please fill in the "Interested in this course" form on this page, and we will get in contact with you to ensure we can provide something suitable.
Find a course near you:
Film Courses Sydney | Film Courses Brisbane | Film Courses Melbourne | Film Courses Perth | Film Courses Adelaide |
TAKE THIS COURSE
Course Curriculum
Introduction
Smart Phone Course Summary

FREE

00:06:00

Framing & Composition
The Rule of Thirds

00:08:00

Framing Your Subject & Body Language On Camera

00:09:00

Fundamentals
Stabilising Your Shot & Camera Lens Choice

00:04:00

Fundamentals Overview -Audio

00:02:00

Fundamental Tip – Dirty Lens

00:02:00

Resolution & Slow Motion Filming, Settings & Knowledge
Filming Quality & Resolution – 1080p vs 4K

00:10:00

Filming in Slow Motion

00:03:00

Camera Settings & Filming Apps
Camera Settings & Frame Rates

00:04:00

Filming App + Tutorial + Settings

00:09:00

Improve Your Audio
Use What You Already Own – Airpods

00:05:00

Where To Film At Home – Cleanest Sound Quality

00:03:00

Filming Outdoors with Device Internal Microphone

00:06:00

Buying an External Microphone

00:02:00

Good Equipment To Have
Basic Tripod Equipment – Great To Have

00:04:00

Should I Buy A Gimbal / Stabiliser?

00:06:00

Holding Your Phone, Vertical or Horizontal?
Phone Recording Orientation

00:02:00

Using Both Hands To Film
Why Hold Your Phone With Both Hands?

00:06:00

Locking Focus & Exposure
How & When To Lock Focus & Exposure

00:04:00

Lighting
Simple Guide To Lighting

00:18:00

Teleprompter's / Autocue's
How & Why To Use A Teleprompter

00:05:00

Wrap Up
Course Completion

00:01:00