Composition and Filming Techniques
Composition and Filming Techniques
0( 0 REVIEWS )
27 STUDENTS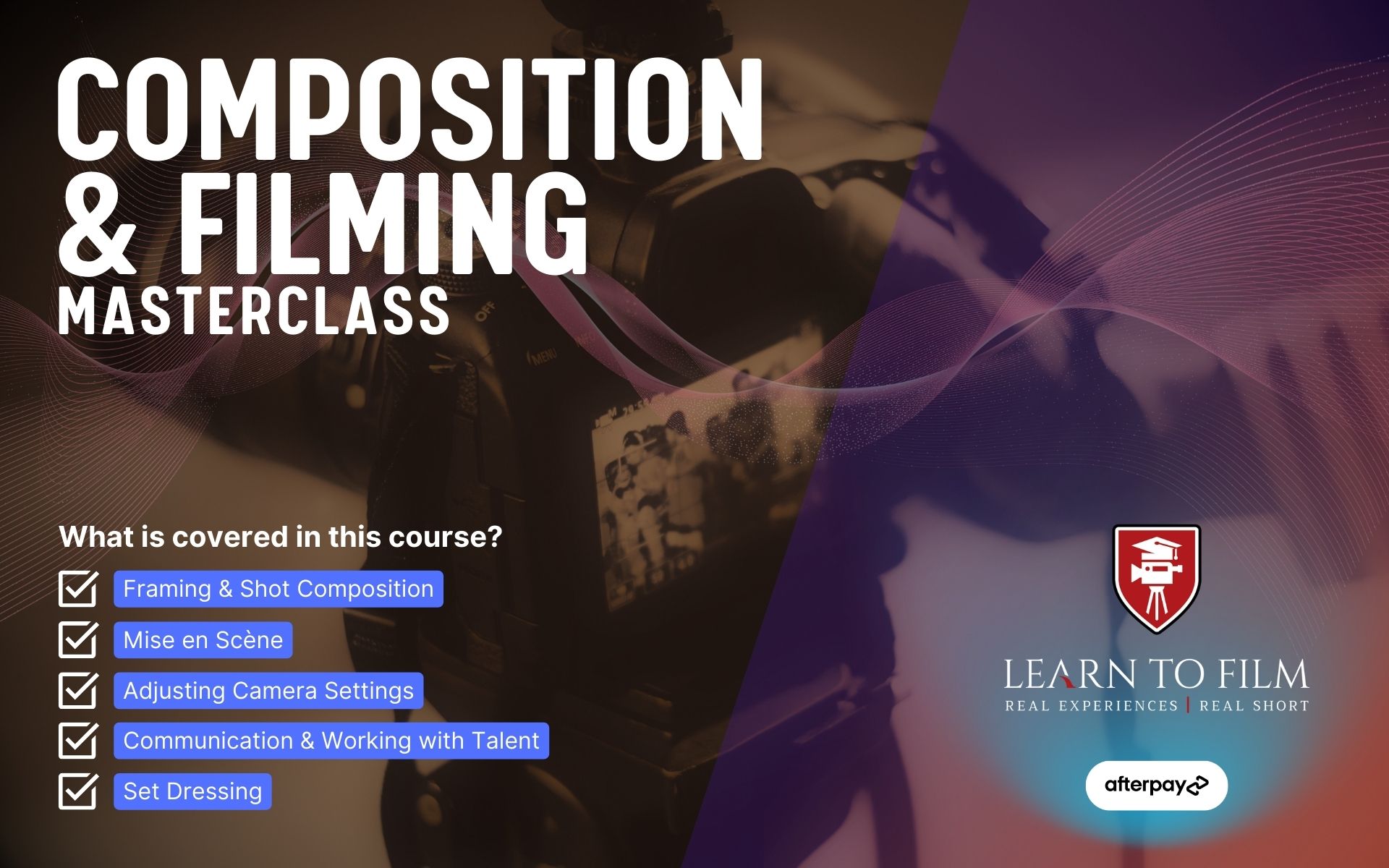 Do you have a passion for film and video production, but don't know where to start?
Are you an emerging filmmaker or content creator who wants to take your skills to the next level?
Learn to Film's Content Creation Masterclass Series: Composition and Filming Techniques is the answer you have been looking for.
Completing this practical workshop will enable you to unleash your creativity and become a professional digital content creator.
You'll learn:
👊 The art of visual storytelling
👊 The power of framing and composition to communicate your message.
👊 Shot composition
👊 Framing
👊 Depth of field
👊 The Rule of Thirds
👊 Camera movements and grip equipment
…and more.
If you want to create engaging and emotionally compelling visuals for your channel, client, or employer, then this is the class for you.
It doesn't matter if you are a complete beginner or an emerging filmmaker looking to upskill, this course will help you unlock your potential and take your career to the next level.
You'll graduate with a deeper understanding of the art and science of filmmaking, and the confidence and skills to bring your vision to life.
Join us for an exciting journey of creativity and collaboration, and enrol today.
Your journey to becoming a professional digital content creator starts with Learn to Film.
What you'll learn in Composition and Filming Techniques
The principles of composition, framing and shot selection
Use the principles of Mise en Scene to compose your ideal shot
Get across those key settings digital cinema cameras
Learn how to direct talent to get your desired shot
Utilise foliage and furniture around you to add interest and colour to your frame
Setup and pack down a shoot the correct way
Course Bonuses
12 Months access to our support forums
20% off on all hires from our camera rental partners
1x one-on-one 30 minute session with our CEO on how to make a living from this course
Practise footage to edit after your course
We'll review and comment/support your next 5 videos you create after your course
Camera Kit List – Everything you'll need to get started
The Composition and Filming Techniques course teaches aspiring content creators the fundamental skills and techniques of shot composition so they can create professional, visually compelling images.
Learn the principles of framing and shot composition, including how to use the rule of thirds, leading lines, and other techniques to create visually interesting and balanced images. Students will learn how to frame shots for different types of scenes, from portraits and still life to landscapes and action shots.
Heard of Mise en scene but have no idea what it actually means? Wonder no more as we'll take you through this historic French term.
We'll also show you how to work with talent and give them direction when composing your shot.
Remember: you can take up any one of our courses in every state across Australia. If a course near you isn't available, please fill in the "Interested in this course" form on this page and we will get in contact with you to ensure we can provide something suitable.
Course Batches
Composition & Filming Techniques
TAKE THIS COURSE

14 SEATS LEFT