Camera Training
0( 0 REVIEWS )
19 STUDENTS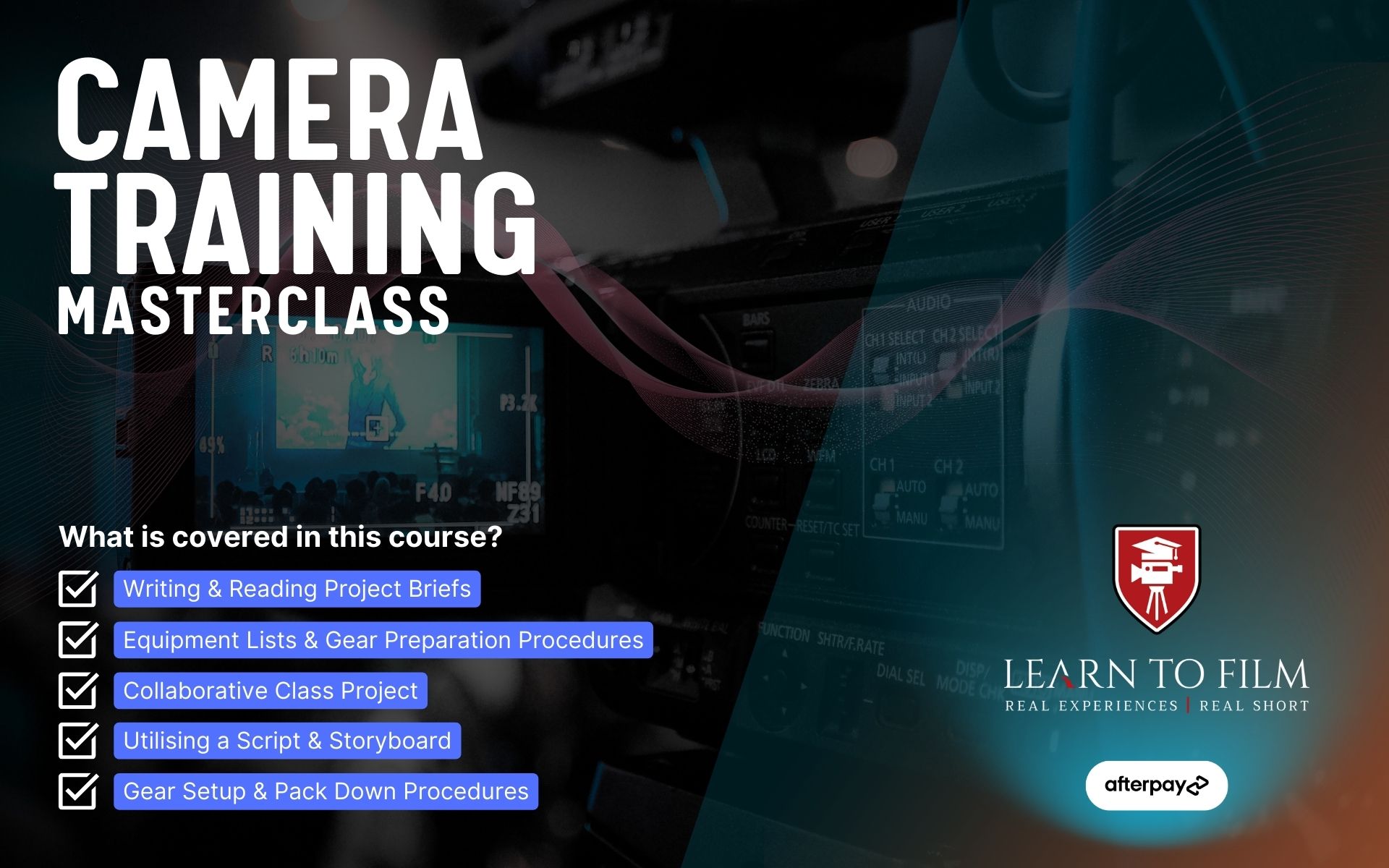 Have you ever wanted to shoot a short content piece, corporate video, short or even feature-length film?
Whether you are a complete beginner who has barely touched a camera or someone who wants to take their existing skills to the next level, our practical filming day masterclass is where you need to be.
Learn to Film's Content Creation Masterclass Series: Camera Training course is one of our most practical courses in our curriculum.
On this short intensive course, you will get hands-on with cinema cameras and a whole host of current, industry standard video production equipment.
Filming a short pre-scripted project, you will collaborate with your classmates to produce a short content piece which will you see you grow your skills in:
👊 Setting up a camera
👊 Working to a shot list
👊 Framing and composing a shot
👊 Enhancing your frame with set dressing
👊 Working with and giving direction to talent
👊 Unpacking and packing equipment
👊 Bumping in and out of a location
Channel your creativity in this collaborative and highly practical day of digital content creation.
Hit the launch button on your creative arts career and enrol today.
Your pathway towards mastering the art of digital content creation starts here at Learn to Film.

In our Camera Training class you will
Go over a project brief and shot list to determine what shots you need to capture
If your production utilises on-screen talent, this is where you will brief them on the production and what kind of a performance you need from them
Roll that camera and start utilising the framing and shot composition skills you learnt in the Composition and Filming Techniques class to capture content for your class project
Setup and pack down once you've wrapped the shoot
Course Bonuses
12 Months access to our support forums
20% off on all hires from our camera rental partners
1x one-on-one 30 minute session with our CEO on how to make a living from this course
Practise footage to edit after your course
We'll review and comment/support your next 5 videos you create after your course
Camera Kit List – Everything you'll need to get started
The Camera Training course is designed to get students on-the-tools training in camera operation whilst filming a collaborative video production project.
Create visually compelling images using the principles of composition, framing, and use creative shot selection to enhance the visual impact of their images.
Students will also gain practical experience in setting up various production equipment – including the camera! – as well as packing down a shoot, including how to safely handle equipment and troubleshoot common issues.
Remember: you can take up any one of our courses in every state across Australia. If a course near you isn't available, please fill in the "Interested in this course" form on this page and we will get in contact with you to ensure we can provide something suitable.
Find a course near you:
Film Courses Sydney | Film Courses Brisbane | Film Courses Melbourne | Film Courses Perth | Film Courses Adelaide |
Course Batches
Camera Training, Parramatta - SYDNEY
TAKE THIS COURSE

14 SEATS LEFT
Course Curriculum
Filming Your Scripted Story
Project Briefing

00:00:00

Reviewing Shot List

00:00:00

Briefing the Talent

00:00:00

Roll Camera – Shoot a Collaborative Class Video Project

00:00:00

Wrap up and Pack Gear

00:00:00