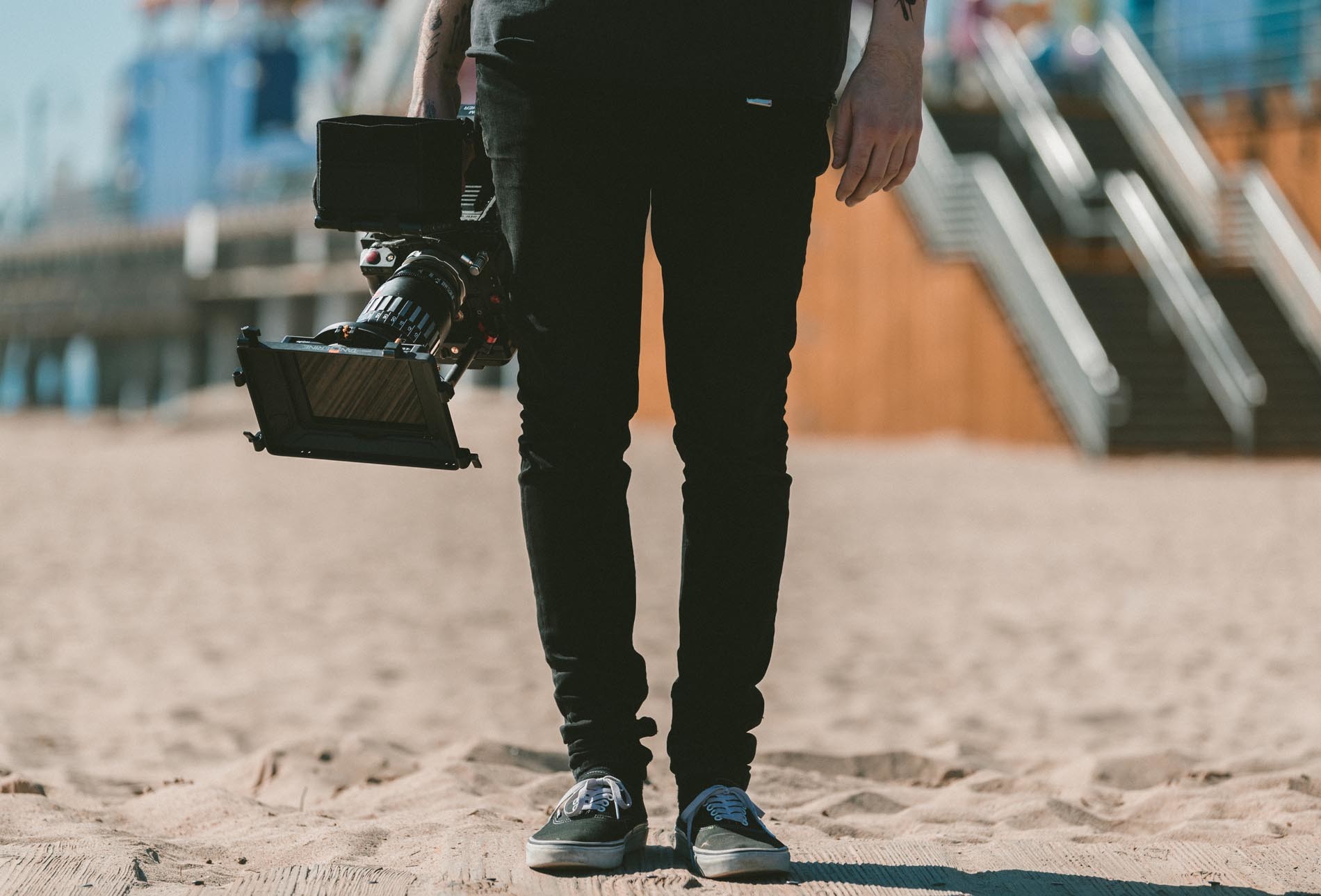 Learn to Film is run by one of Australia's most prestigious & successful production companies with its main headquarters based in Sydney. Producing over 11,000 videos to date since inception.
What better way to be credible to our students than showing them real day to day moving parts as a leader in Australian video production.

Twelve years ago this business was born. An innovative risk was taken to fill a gap in the market which is still, the increasing need of utilising video as a medium to communicate and build awareness for all businesses. All of our students resonate with this upbringing, the reason why we're different is because we are able to show you the way, step by step, to guide you from a sole trader position all the way to operating a full scale production company.

A typical film school tends to cover all facets surrounding how to become a great technician whether you're specialising in pre-production, production or post production; what they don't teach you is how to run a business within our industry.

Learn To Film, a Sydney based and national film school has been developed to push forward the cinematography industry with real people teaching real experiences. Through the education of case studies and expected scenarios that happen naturally through the life cycle of business in film, we have been able to move sole traders out of the self wounding state of time bartered jobs to fully operational businesses winning retainers with dream clients.

Startups and independent filmmakers all run through the same issue when starting from scratch. The first motion of a new business is marketing and what is the easiest way to get a foot into the industry? Work with brands to get 'exposure'. Essentially trading time for hopefully a free t shirt or a pair of sunglasses if you're lucky. *There are a tonne if sydney videographers that resonate with this time for video loophole as a new business owner

Showing the ropes on how to create a sustainable business through our diploma is a core element in the first steps to a successful career, what comes before is what Learn To Film prides itself within; which is increasing production value in theory then putting students into action with real clients demanding real expectations and turnarounds.

All other filmmaking schools are missing a key lesson of correlating production value with bottom line profits. As production value drives up the limiting barrier of price through evaluating value propositions, Learn To Film's film production courses teaches the value behind each and every tool that is operating and what you should be charging to ensure that all students will understand how to make a living from making films.

Through thorough processes Learn To Film guides students through all industry standard procedures enabling a platform for each candidate to aspire to their needs by choosing their own pathway to find their own niche expanding their skillset in a bespoke manner to see what fits them best. This is not just a digital filmmaking school, we believe highly in being present with our students and having practical experiences with our education.

As soon as our short course is complete, students are able to hit the ground running putting into practise what has been taught to showcase the immediate paradigm shift from not being sure about how to execute a film to beginning to make it an ongoing process and better yet, a daily routine.

As one of the best film schools in Australia, sign up today to one of our courses and keep in touch with all the latest news about Learn To Film and the overall video production industry in general.